Sympathy Flowers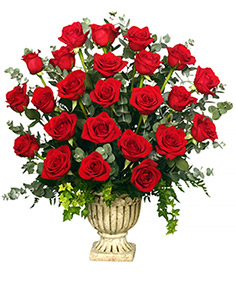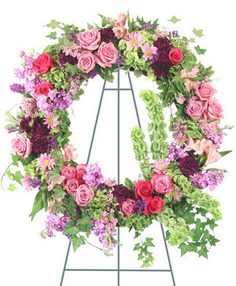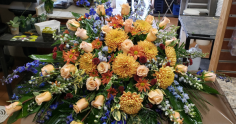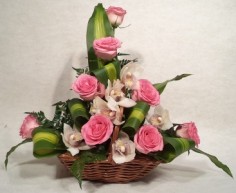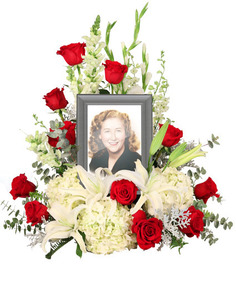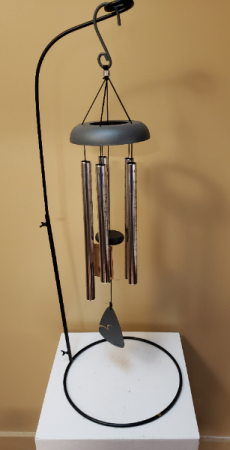 23rd Psalm chime & stand
30" stainless steel chime & stand
"The Lord is my shepherd, I shall not want. He makes me lie down in green pastures, He leads me beside the still waters, He restores my soul, He guides me in paths of righteousness for His name's sake. Even though I walk through the valley of the shadow of death, I will fear no evil, for You are with me..." Includes chime stand. Add a floral accent at the 2 higher price points.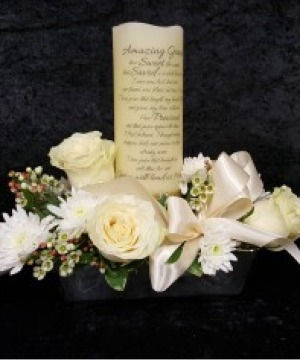 Amazing Grace Candlelight Arrangement
This arrangement includes a beautiful memorial candle, that is battery operated for an everlasting flicker of soft light, and also features the lyrics of the cherished hymn "Amazing Grace". Color choices may be white, pink, red, yellow, orange, peach OR lavender.