Winter Flowers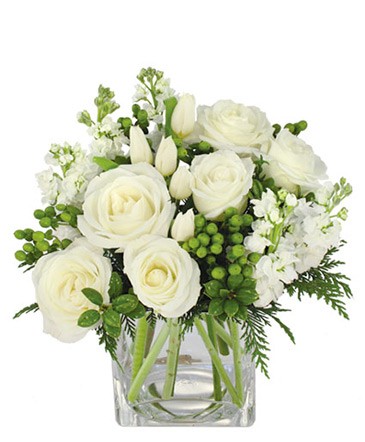 This stunning arrangement is sure to bring cheer anywhere! With gorgeous roses, and pretty stock, Arctic Cheer is a peaceful and mesmerizing mix. Find all the beauty of winter minus the cold with this one-of-a-kind arrangement!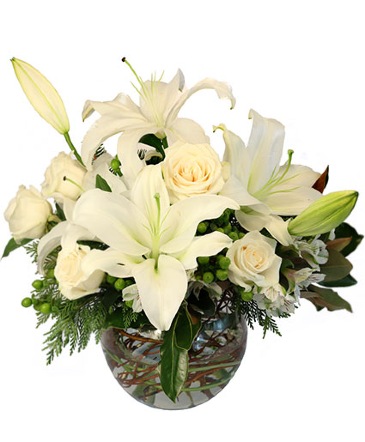 Frosty Blooms
Flower Arrangement
These heavenly blooms are unforgettable! Featuring pretty white oriental lilies, angelic white roses, stylish white alstroemeria, and enticing green hypericum, Frosty Blooms is an effortless winter beauty. Pure and poetic, this flawless bouquet will bring the winter spirit to any home!
A chill might be in the air, but CHRISTOPHER'S FLOWERS creates a cool elegance with winter flower arrangements. Chase away the winter blues with a selection of fresh flower arrangements to adorn your home. Celebrate the beauty of fresh fallen snow with glacier-white colored flowers, intertwined with a platinum ribbon exquisitely arranged in a vase. If you love the nighttime winter sky, bring a little star gazing to your office with an amazing 'Star Gazer' lily flower arrangement. A breathtaking display of winter beauty is found in the frosty air, crisp snowflakes, and billowy clouds of the season. With each floral bouquet, CHRISTOPHER'S FLOWERS creates a mesmerizing winter wonderland.